One more slot themed after the water world.
Within the game, we will chase and search for the underwater treasure, goldfish, sea stars, snails and to make the fun complete, it is all packed in a great animation that will remind you of a cartoon, instead of a casino slot.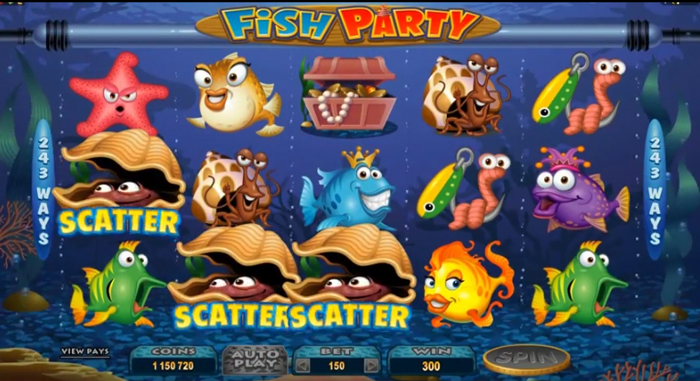 Let's start from the beginning. As it is the case with a number of slots, the largest possible winnings is received during the free spins, where you need to get 3 Scatter symbols that are in the form of a shell.
3, 4, or 5 Scatter symbols generate 20 free spins and during the free spins, it is possible to win them again, leading to another 20 spins.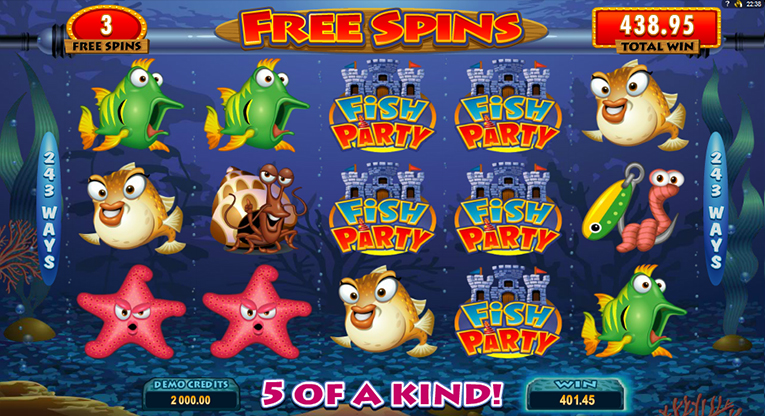 The Wild symbol is something we frequently come across, and in this slot, it is in the form of the underwater fortress with game's name on it, it replaces all symbols during the game except for the Scatter symbol.
However, the Wild symbol, better known as the Joker symbol is the "Stacked Wild Symbol" in this game. The term we frequently see that can be simply put as the Wild symbol (Joker) that appears in one field but can cover two fields or even the entire reel. It is in the 3rd and 4th reel in the picture.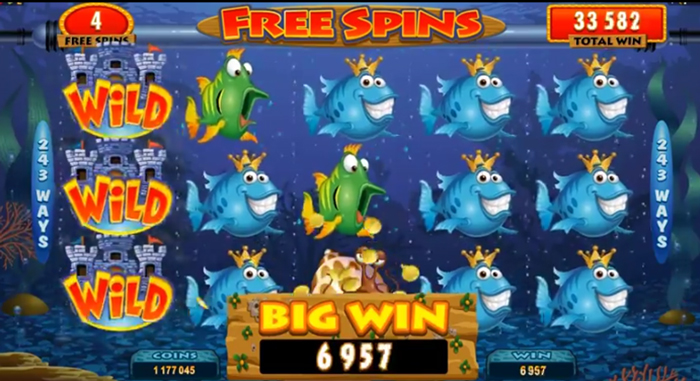 Scatter symbols. Wild symbols. Free spins. You wonder what is different?
A lot of things are new and unusual with this slot. Stacked Wild symbols (Joker) appear during the game, however, during the free spins, "Super Stacked Wild" symbols appear as well.
"Super Stacked Wild" symbols are 4 selected and most valuable symbols from this game that can appear during the free spins on one, two or all three fields in one reel, just like the Wild symbol from the game. In combination with the Wild symbol, it pays the most, logically, just like the image shows.
A Wild symbol appears in the complete first reel, but, following this, in the second reel two, in the third one and in the fourth and fifth reel three "Blue Fish" symbols appear. Naturally, this is where the "Big Win" multiple winnings come from.
243 winning combinations, auto-play, of course, the Gamble option, free spins and multiple winnings included, great theme, graphics, animation and excellent sound. This is a perfect game primarily for all fans of good and long lasting fun.